BIG YELLOW MERVILLE HALL SET TO CELEBRATE MERVILLE'S 100 YEAR ANNIVERSARY IN 2019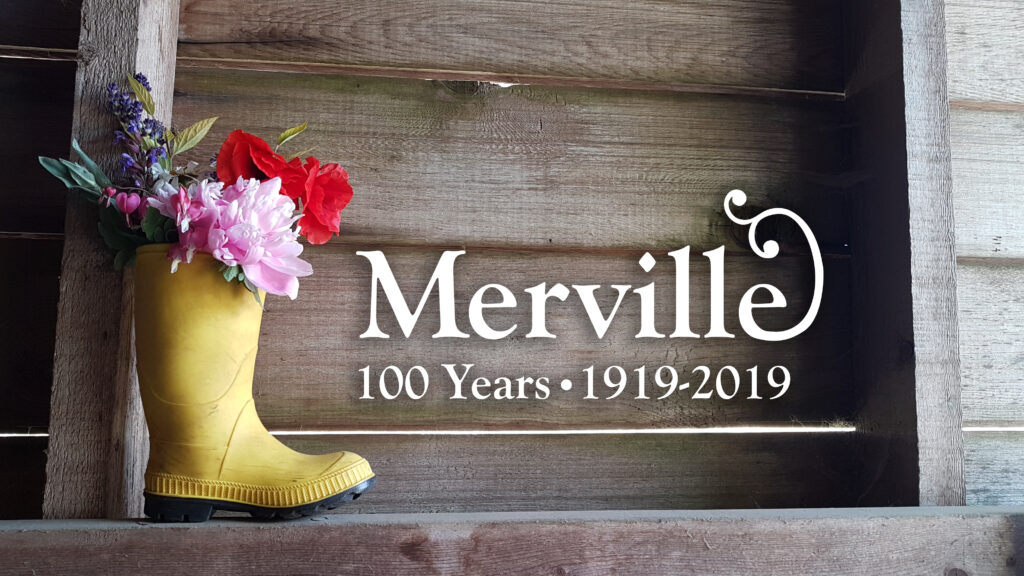 [Also checkout facebook.com/Merville Turns 100]
In April 2019, the Merville Soldiers' Settlement community will be 100 years old.
Back In 1919, returning soldiers from the First World War drew lots for parcels of rock and stump covered land in the new Soldiers' Settlement community of Merville ("city by the sea"). Many ancestors of these original settlers still live in the Comox Valley today.
Did you know that in September, 1919, Edward, Prince of Wales, visited the new hamlet of Merville, opened the first school, blew up a few stumps and planted a commemorative tree? Well, we have extended an invitation to the Royal Family in England to pay the community a second visit. Rest assured there will be a big announcement when we hear back if a representative is able to attend !
Did you know that Merville also has a sister community in Merville au Bois, France? We approached the Mayor of the region last summer about visiting and she replied yes! So, let's look forward to welcoming her and another Councillor during the summer/fall of 2019.
1919 was a big year for this area and we would like to make 2019 an equally important date for this historic part of the Comox Valley. From a few hardscrabble settlers in 1919, the Merville area now boasts over 8,000 inhabitants.
What better place to hold the event than at the Big Yellow Merville Hall. The 3-acre site sits in the geographic middle of Merville and includes a large community hall, two heritage buildings (a 104 year old church and church hall), a playground and a large green space.
But before celebrating, there has to be a bit of organizing, right? And the site has to be gussied up!
Over the past few months we have been developing committees and getting to work. An historic play about the times and the community has been commissioned and development is underway. There remain opportunities for volunteers and paid labourers in many other areas. So, let us know if you wish to get involved. Committees include:
Construction, landscaping and upgrades
Fundraising
Tourism
Heritage
Communications and advertising
Agriculture
100 year celebration party

September 27 – Staging of the Play
September 28 – The Play Matinee and an evening Old Time Dance
September 29 – Heritage Fall Fair
Inquiries should be directed to Craig at 250-339-4249; Dawn at 250-941-2064; or seabankmars@shaw.ca.
Map of Merville: http://mervillehall.ca/merville-map-92f-075/