During the fall and spring, the Comox Valley fiddle group, Fiddlejam, hosts Contra dances at the Big Yellow Merville hall. These dances are fun for young and old and, along with contra dances, also include waltzes, swing and celtic dances. Dances are held on a Saturday and begin at 7:00 pm with a quick dance lesson and the official event starts at 7:30 pm and ends at 10:00 pm.
Check below or our calendar to see upcoming Contra Dances
ROBBIE BURNS FIDDLE CONTRA DANCE at the MERVILLE HALL – Saturday, January 28th, 2023
Hoot Mon! The Bard 'o' Scotland will be honoured at the Robbie Burns Contra dance on Saturday, January 28th at the tartan coloured Merville hall. There, the Fiddlejam Funtime Fiddlers will play for your dancing pleasure while hairy legged, kilted Scotsmen and Scotswomen swirl about the floor shaking their thistles and spurtles.
Guiding the dancers will be a phalanx of callers, with their clear and broguish instructions, keeping an eye on those who might need a bit more guidance in the midst of this brouhaha. You'll want to have an extra helping of salted, raw oatmeal, with a splash of liquid barley, in the morning to give you the energy to carry on through the night.
Contra dances are similar to square dances and English country dances. No experience is necessary as the caller teaches each dance before it is actually done to the music. The caller then leads the dance while the band plays, so dancers are able to perform each movement to the music. Most people catch on quickly and soon the hall is full of prancing participants. You don't have to come with a partner as dancers can pair up right there on the hardwood floor. If you wish, you'll get a chance to dance with everyone on the floor.
There will be Virginia Reels, the Gay Gordon, waltzes, jigs and schottisches. Tasty helpings of "haggis" will be served and we'll toast the Scottish Bard. You might even win a Spot Dance or "Best Dressed" prize. Wear your kilt and kick up your heels.
So, Saturday, January 28th, steer your Highland Shetland Pony in the direction of the Big Yellow Merville Dance Hall, right on the Old Island Highway, between Campbell River and Courtenay. Doors open at 7:00, dance starts at 7:30pm. Cost is $10.00/adults, $5.00/youth and you can come as a family for $22.00. FMI 339-4249. "Lang may yer lum reek"
For the the dates of the dances check out our Calendar.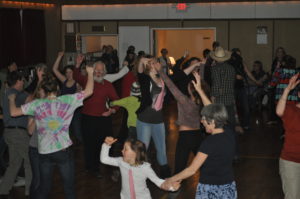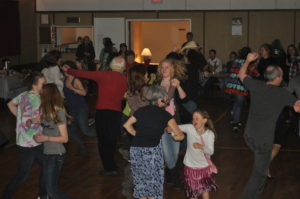 FIDDLE CONTRA DANCE at the MERVILLE HALL
Don't be a still life. Pear up with your friends or come alone and enjoy the dancing.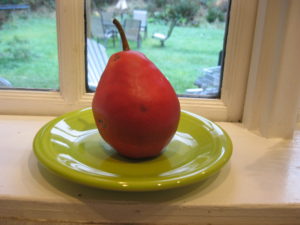 A recent attendee at the contra dance themed for St. Patrick's Day shared the following blog. Thank you for sharing your experience Keith Nicol !
http://keithnicol.blogspot.ca/2017/03/we-enjoyed-st-paddys-day-dance-at-big.html