BIG YELLOW MERVILLE CELEBRATED MERVILLE'S 100 YEAR ANNIVERSARY IN 2019
In April 2019, the Merville Soldiers' Settlement community turned 100 years old.
Back In 1919, returning soldiers from the First World War drew lots for parcels of rock and stump covered land in the new Soldiers' Settlement community of Merville ("city by the sea"). Many ancestors of these original settlers still live in the Comox Valley today.
Did you know that in September, 1919, Edward, Prince of Wales, visited the new hamlet of Merville, opened the first school, blew up a few stumps and planted a commemorative tree?
Did you know that Merville also has a sister community in Merville au Bois, France?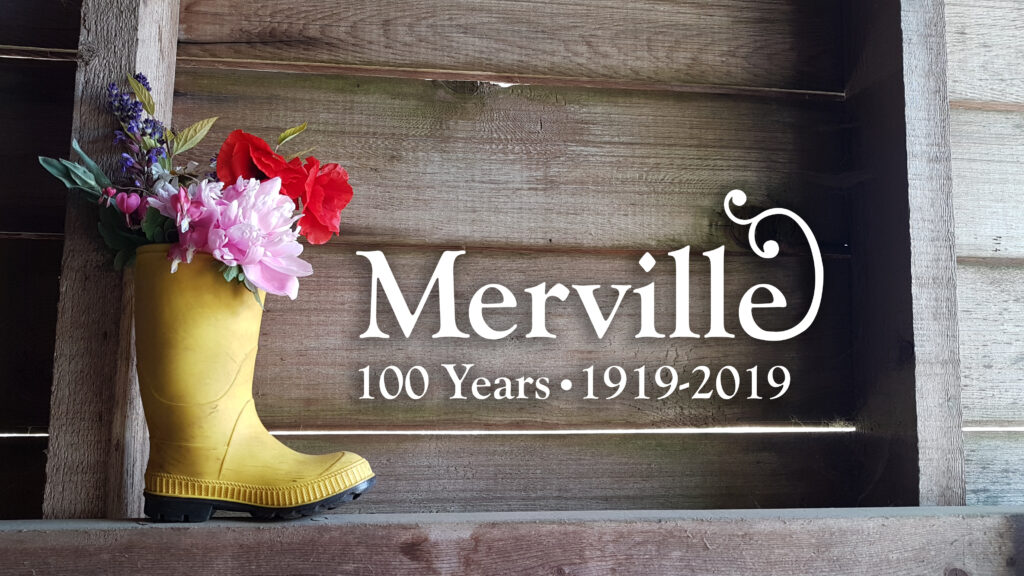 Also checkout facebook.com/Merville Turns 100
Map of Merville: https://mervillehall.ca/merville-map-92f-075/